Why are there no diseased, fat, or unhealthy wild animals?
Indigenous people who have been eating the same way for 1,000's of years and wild animals both don't know what disease is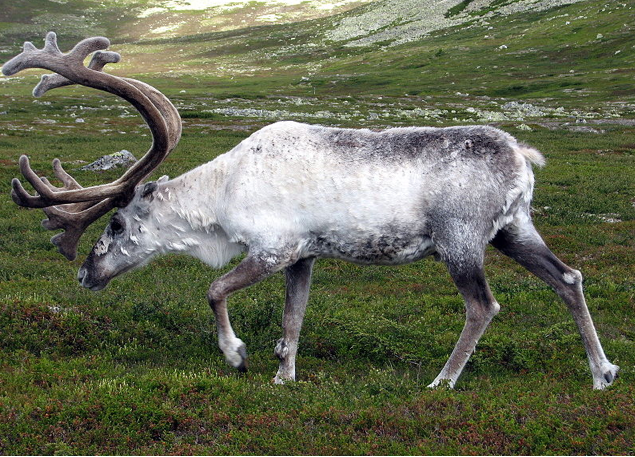 When was the last time you heard about a deer having a heart attack?  When did you last hear about a bear being concerned about his HMO covering his cancer treatment? How about the last case of a duck concerned about their cholesterol? These things don't exist because wild animals don't have deep pockets to be plundered by the Sick Care System in this country.  Calling it a "health care system" is a big joke.  We have be driven away from our genetic predisposition to eat wild, grass fed, healthy animals, wild caught fish, and a large variety of vegetables and fruits.  We are now convinced we have some sort of pill deficiency.  Indigenous man/women have survived evolution up until the past 100 years.  What has changed? 
Food has become foreign to most families because of the invention of advertising.  They can sell you anything packaged in a pretty box and call it food, but is it really?  If you walk down the isle in most super markets you will find all the same ingredients in most boxed food.  Processed wheat, processed milk, processed salt, and processed sugar.  This has become America's new 4-food groups.
Stress has over come most people because we are being taught in school that if you don't get straight A's, you will never survive and will be poor.  So, kids as young as 7 (What I have been noticing) are coming into the studio for pain management and corrective exercise like they were in their late 40's.  As we all know, the apple doesn't fall far from the tree.  I take a quick look at the parents who bring in their kids and see older versions of the kids with the same exaggerated condition the kids have. 
Movement has become a chore to stay healthy instead of becoming a time to play.  I see a divided population of people who either don't move at all or over exercise.  These are just the opposite ends of the same spectrum.  When there is no balance in your movement vs rest, you start to see problems.  People who don't move enough see the lack of fluid in the body accumulating and becoming stale, whereas the over exerciser has a lack of fluid from wearing out their system.  It is not about calories in and calories out!!!! That comes from the food industry imposing their own belief system on their nutritionists (who actually still promote the food guide pyramid (designed by General Mills).  Show me the research studies that suggest it is better and I'll show you who bought and paid for those results!
People have forgotten how to be happy.  Being happy is a Verb.  What that means is that you must do things that make you happy.  I ask my clients, "what makes you happy" and their usual response is John, Mary or my friends... I always stop them and suggest to give me an action word like "walking, biking, hiking, Frisbee-ing, laughing, climbing, knitting, etc... These are things you can do all by yourself which relies on no one.  If people made you happy, what happens when they are no longer around? 
For more information on the topics above or any other health topic, feel free to write us and we'll help you out. Mention this article and receive 20% off your initial package of sessions.
Now Serving Chatham, Madison, Morristown, Summit, Short Hills, Millburn, Springfield, New Providence, Florham Park, Woodland Park, Mountainside, Berkeley Heights, Convent Station, Livingston, Maplewood, and various parts of Union, Morris and Essex County, NJ (New Jersey). We have personal trainers that suit every need.