Neuromuscular Reprogramming (NMR) - Re-educating your motor control center
Success with motor dysfunction starts with finding the culprit causing the problem - not necessarily where you are experiencing pain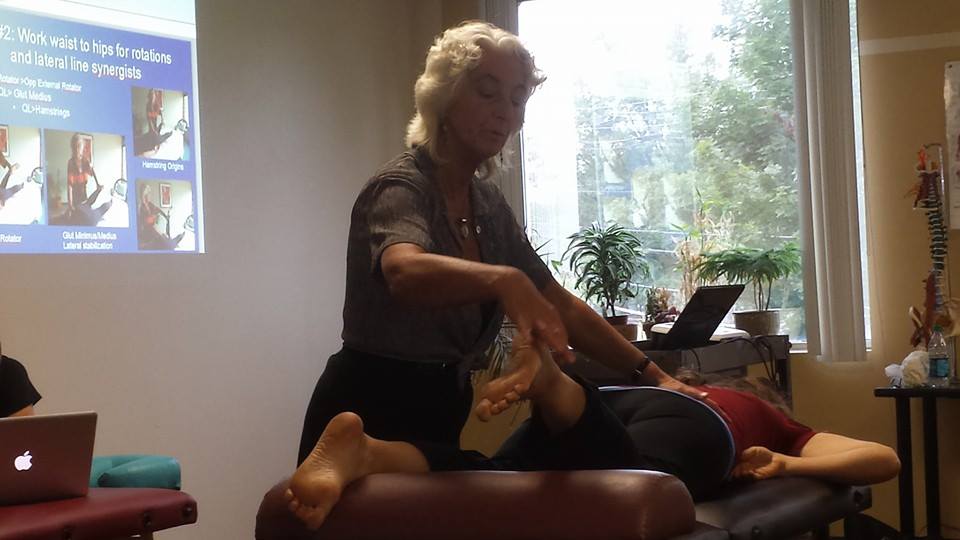 Practitioners in our industry ask us all the time, "what is the secret to your success with people experiencing pain or dysfunction"?  It's not one thing or another, but there are certain schools of thought that we would recommend to being successful.  One of our most current educational components to dialing in someone's motor program is NMR.  We learned directly from the originator of the method (Jocelyn Olivier).  She is hands down one of the best body workers I have come across in this vast field of study in my 20 years of study.  Others have tried to copy her method, but neglected to teach some of the most important components of NMR.  A major piece missing in other programs is identifying if someone is even ready to do muscle testing.  Some people come in with such high levels of stress that every muscle test performed will show "strong" when in reality, its just their stress holding onto the pattern instead of actually having a strong connection.  We implement these calming methods to relax the nervous system in order to perform proper muscle testing protocols.  It is the brain's cooperation with our testing that drives our success.  It is simply the brain that stores the program your body is running. We simply shut off the "program" of dysfunction and re-teach it the correct one.  Pain is usually at least 50% better on very first visit.  When we continue to peel away the layers of the onion of your motor program, we dissolve more of what is blocking the proper pattern from occurring. For more information on NMR, visit: http://www.neuromuscular-reprogramming.com/
What kind of program are you running? 
"The best pain and wellness experts in Chatham, NJ"
Know anyone in pain?  Send them our way for an evaluation!  Be sure to check out our Facebook business page as well.  We try to keep it up to date with the best information on diet, nutrition, movement and general information that can help you in your pursuit of health.
Your best personal training professionals in Chatham, Livingston, Madison, and Summit, Short Hills, Millburn, Springfield, New Providence, Florham Park, Woodland Park, Mountainside, Berkeley Heights, Convent Station, Maplewood, and various parts of Union, Morris and Essex County, NJ (New Jersey). We have personal trainers that suit every need.  Now offering Total Body Core Conditioning Class! How to work hard and not get hurt in the process.
Holistic Wellness Network - Where personal training has a whole new meaning than your typical repetition counter that you are used to.