Times have not changed at all since advertising has began
Start your kids addiction early!!!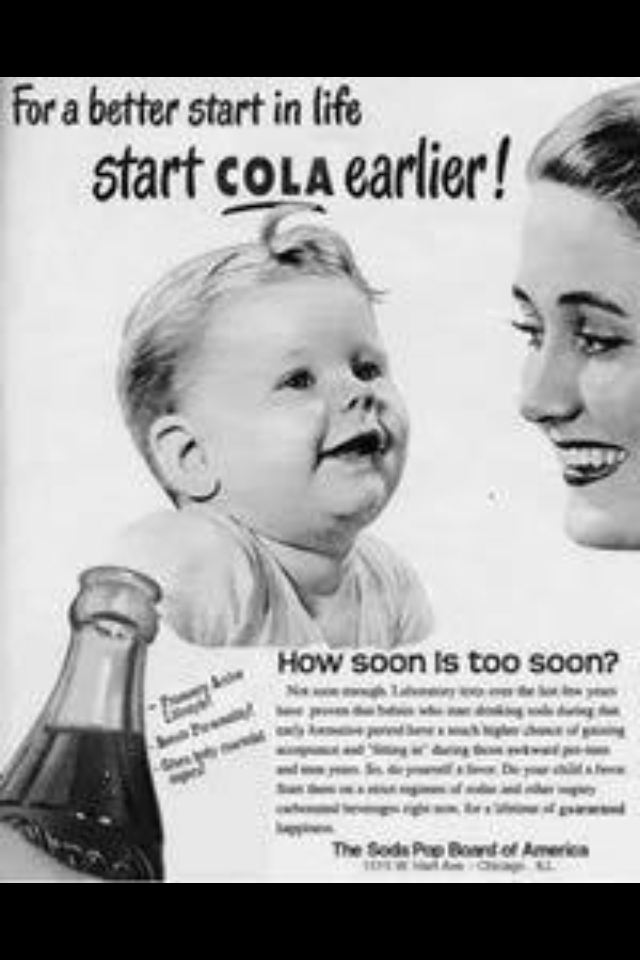 We may look at this and think that times have changed, but think of all the commercials aimed at your children to drink chemical colored toxic sugar liquid from the time they wake up until bedtime.  Back in time when this advertisement was published, your kids had full access to cocaine in their "cola", and now kids have to take their parents to their doctor to get prescriptions for adderall.  All that has changed is more middle men added to the mix to collect money for diminishing health.  Remember to vote with your dollars, and buy real food, and real water.  Besides breast milk, humans were never designed to consume any liquid besides clean water. 
Your best personal training professionals in Chatham, Livingston, Madison, and Summit, Short Hills, Millburn, Springfield, New Providence, Florham Park, Woodland Park, Mountainside, Berkeley Heights, Convent Station, Maplewood, and various parts of Union, Morris and Essex County, NJ (New Jersey). We have personal trainers that suit every need.  Now offering Total Body Core Conditioning Classes (Workout Of the Day). Now offering a fast result in your pains/injuries with Neurokinetic Therapy and Posturology.