Re-Birthing Breath-Work
Enter your subconscious mind to free yourself of stagnant thoughts and behaviors that no longer suit your needs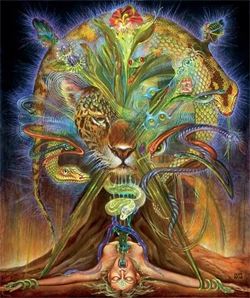 Join us every Saturday at 1pm-3pm for a journey into your soul.  This is unlike any breath work you have tried.  It is not meant to relax you, but to stimulate a higher vibration through breath to unlock your anxieties, fears, and behaviors that end up causing most of what we experience as muscle stiffness or organ dysfunction.  Each week, we will challenge you with vibration and music with our state of the art audiophile sound system.  For those of you who have tried this know that the music/sound played is just as important as the breath. Each week is a very unique experience.
Please remember to bring a blanket, eye mask/eye cover and pillow.  You will experience being cold as your body begins to unwind. 
"The best pain and wellness experts in Chatham, NJ"
Know anyone in pain?  Send them our way for an evaluation!  Be sure to check out our Facebook business page as well.  We try to keep it up to date with the best information on diet, nutrition, movement and general information that can help you in your pursuit of health.
Your best personal training professionals in Chatham, Livingston, Madison, and Summit, Short Hills, Millburn, Springfield, New Providence, Florham Park, Woodland Park, Mountainside, Berkeley Heights, Convent Station, Maplewood, and various parts of Union, Morris and Essex County, NJ (New Jersey). We have personal trainers that suit every need.  Now offering Total Body Core Conditioning Class! How to work hard and not get hurt in the process.
Holistic Wellness Network - Where personal training has a whole new meaning than your typical repetition counter that you are used to.