Pemmican - One of the most nutritious concoctions you can make
Modern Day Pemmican+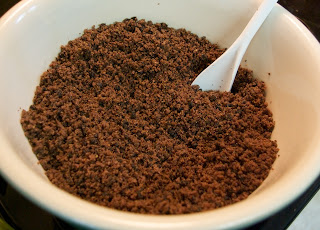 Prepare Meat with Celtic Sea Salt + Any Spice or Herbs you desire, for this spoonful here I used Oregano. Then fry meat in Organic Butter under medium heat, until meat browns, you can place a lid on the pan to retain moisture.
In a separate bowl crush the nuts you want, lol, and add the berries of your chose with a spoonful of honey on top. Then, once meat has browned add the meat (with all the butter) to the bowl with berries, nuts, + honey and mix together until honey dissolves. Place in a glass container and enjoy. The butter will help preserve this concoction for a long period of time so it will also make an amazing food to take on the road to help you conquer the world.
+Grass Fed Animal Meat (Your are limited by your own creativity here, experiment and have some fun, try some kangaroo or antelope)
+Organic Butter (The highest quality you can find, if you want to get real funky try some coconut oil)
+Nuts (Again go crazy, so much variety my personal favorite is macadamia)
+Berries (Paleo man had an array of berries to choose from, so don't limit yourself here)
+ Organic Raw Honey (The secret weapon, Manduka Honey if you can afford it)
Know anyone in pain?  Send them our way for an evaluation!  Be sure to check out our Facebook business page as well.  We try to keep it up to date with the best information on diet, nutrition, movement and general information that can help you in your pursuit of health.
Your best personal training professionals in Chatham, Livingston, Madison, and Summit, Short Hills, Millburn, Springfield, New Providence, Florham Park, Woodland Park, Mountainside, Berkeley Heights, Convent Station, Maplewood, and various parts of Union, Morris and Essex County, NJ (New Jersey). We have personal trainers that suit every need.  Now offering Total Body Core Conditioning Class! How to work hard and not get hurt in the process.