Look mom, I grew an extra arm! GMO's and Pesticides
Just because your governement tells you something is safe to eat doesn't make it true, ever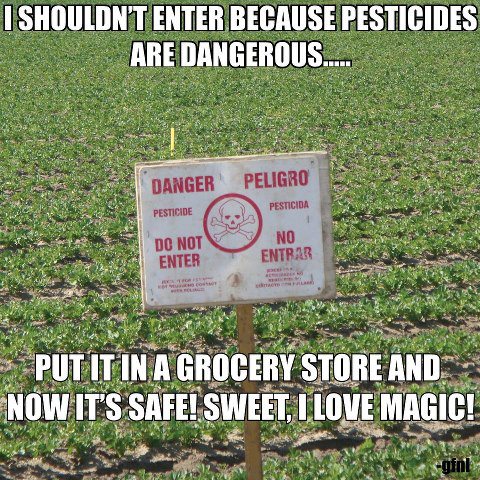 I would say that a substance that has been shown to cause cancer 100% of the time is a substance you may want to avoid.  GMO's, pesticides, herbicides, rodenticides, and fungicides fall into that category.  Why would anyone who knows this information put these chemicals into their own body? Ignorance is only bliss until you die from believing those famous words, "everything in moderation".  You only have one health suit you wear every day and it's up to you how finely tuned you want to keep your vehicle (human body). 
"The best pain and wellness experts in Chatham, NJ"
Know anyone in pain?  Send them our way for an evaluation!  Be sure to check out our Facebook business page as well.  We try to keep it up to date with the best information on diet, nutrition, movement and general information that can help you in your pursuit of health.
Your best personal training professionals in Chatham, Livingston, Madison, and Summit, Short Hills, Millburn, Springfield, New Providence, Florham Park, Woodland Park, Mountainside, Berkeley Heights, Convent Station, Maplewood, and various parts of Union, Morris and Essex County, NJ (New Jersey). We have personal trainers that suit every need.  Now offering Total Body Core Conditioning Class! How to work hard and not get hurt in the process.
Holistic Wellness Network - Where personal training has a whole new meaning than your typical repetition counter that you are used to.