Living with pain makes you forget what feeling good feels like
How long do you live with your pain and discomfort before doing something about it?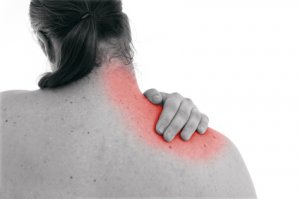 After a posturology structure exam, we can point out to clients how their bodies are dysfunctioning and show the root cause of pain.  Where there is pain, there is dysfunction and compensation.  Training someone without this assessment is just guessing with someone else's body.  Chasing pain only points you in the wrong direction.  It's just like blaming fire trucks for a fire.  There are fire trucks present when there is a fire, so therefore, they must be causing the fire.  With that perspective, you can see why so many people can't resolve their pain with such an old way of solving it.  It's the same as my "headache rule"... If you have a headache, you don't have an aspirin deficiency.  We only look to the etiology of the problem and not the symptoms.  So, stop chasing pain!  Call today and ask how you can be free from pain.
Your best personal training professionals in Chatham, Livingston, Madison, and Summit, Short Hills, Millburn, Springfield, New Providence, Florham Park, Woodland Park, Mountainside, Berkeley Heights, Convent Station, Maplewood, and various parts of Union, Morris and Essex County, NJ (New Jersey). We have personal trainers that suit every need.  Now offering Total Body Core Conditioning Classes (Workout Of the Day).