Did You Know You Can Have Fun While Working Out?
Sexercise Yourself to a Healthy Life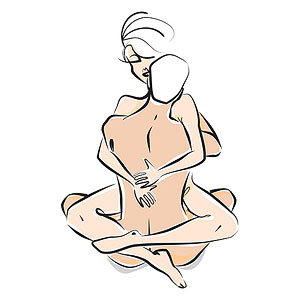 Would you rather run 30 minutes every day or have sex three times a week? We have been lead to believe that if something feels good then it can't possibly be good for us. It's time to break free of that mentality!
Whether you are plain kissing, undressing each other or getting down and having sex- you are getting your heart rate up.
There are many benefits to sex besides slimming down, such as, a burst of hormones get released.  In women, the sexual act triggers the release of oxytocin. Oxytocin promotes feelings of affection and triggers that nurturing instinct. In men, sex encourages the flow of testosterone, which strengthens bones and muscles and helps transport DHEA, a hormone that may be important in the function of the body's immune system.
In fact, there is an abundance of studies proving research that an active sex life leads to a longer happier life. So skip the gym and get your significant other to join you for some excitement. There are many different positions that will workout different muscles and we suggest that you explore them all!
However, for some reason you don't have access to sex, the next best exercise on our list is gardening. With the food industry growing adamant in adding a magnitude of chemicals to our meals- there is even more reason to start growing any amount of ingredients. Not only would you save money, you will get the therapeutic tranquility from watching a tiny seed grow into something magnificent. 
"The best pain and wellness experts in Chatham, NJ"
Know anyone in pain?  Send them our way for an evaluation!  Be sure to check out our Facebook business page as well.  We try to keep it up to date with the best information on diet, nutrition, movement and general information that can help you in your pursuit of health.
Your best personal training professionals in Chatham, Livingston, Madison, and Summit, Short Hills, Millburn, Springfield, New Providence, Florham Park, Woodland Park, Mountainside, Berkeley Heights, Convent Station, Maplewood, and various parts of Union, Morris and Essex County, NJ (New Jersey). We have personal trainers that suit every need.  Now offering Total Body Core Conditioning Class! How to work hard and not get hurt in the process.
Holistic Wellness Network - Where personal training has a whole new meaning than your typical repetition counter that you are used to.