Did you know these herbs could help you conceive?
You can't get pregnant because of all the toxins in your body.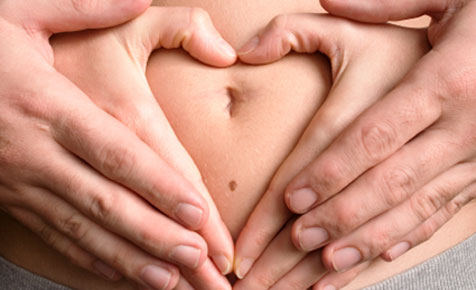 Conception requires an optimal environment for the fertilisation of a healthy egg by healthy sperm, and a major component of the health of all of these factors comes back to optimum nutrition (Gardiner, et al, 2008, p.S345). This list of herbs I have compiled is to nourish the body, detoxify, support the uterus, clean the blood, balance hormones, and support healthy stress response. Preconception herbs are best used at least 3-6 months prior to conception. *Not all these herbs can be taken during pregnancy.
Ashwagandha root, Withania somnifera: Most important restorative herb, used to ease anxiety, insomnia and mild depression. Great to calm the maind and rejuvenative people who feel exhausted. Supports overall endocrine system function for proper hormonal balance, immune system and stress response.

Dong Quai root, Angelica sinensis: Aids in hormonal balance. Supports healthy circulation to the uterus. This herb will also help regulate female hormones and is a blood purifier. All of this herb's qualities contribute to promoting a healthy reproductive system ideal for conceiving.
 
Lemon Balm leaf, Melissa officinalis: Excellent nervous system support. Supports healthy stress response, lessens depression and anxiety. Good emotional health, and stress response is important prior to conception. Not for use for people with hypothyroidism.
 
Maca root, Lepidium meyenii: Maca is a nourishing food for the endocrine system, aiding both the pituitary, adrenal, and thyroid glands since it contains over thirty different minerals and over sixty different phytonutrients. Supports overall hormonal balance, works to balance estrogen and progesterone levels. 
 
Yellow dock root, Rumex crispus: Stimulates bile production for healthy removal of toxins, supportive of liver health and is high in iron, which may help support adequate iron levels, essential for proper blood formation.     
While the preconception herbs help internally, there are external forces inhibiting your conception, such as stress, diet, and physical activity, which you can control we can help at the office. 
"The best pain and wellness experts in Chatham, NJ"
Know anyone in pain?  Send them our way for an evaluation!  Be sure to check out our Facebook business page as well.  We try to keep it up to date with the best information on diet, nutrition, movement and general information that can help you in your pursuit of health.
Your best personal training professionals in Chatham, Livingston, Madison, and Summit, Short Hills, Millburn, Springfield, New Providence, Florham Park, Woodland Park, Mountainside, Berkeley Heights, Convent Station, Maplewood, and various parts of Union, Morris and Essex County, NJ (New Jersey). We have personal trainers that suit every need.  Now offering Total Body Core Conditioning Class! How to work hard and not get hurt in the process.
Holistic Wellness Network - Where personal training has a whole new meaning than your typical repetition counter that you are used to.