Are you training to be a runner or a sprinter?
Aerobic vs. Anaerobic Exercise: Which will give me the body I want?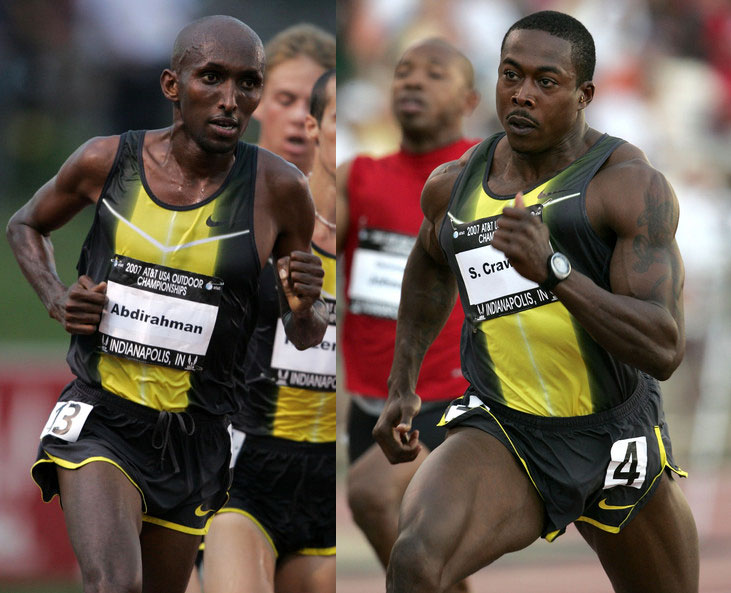 Aerobic exercise is very catabolic (muscle tissue breakdown).  Anaerobic exercise is anabolic (when used correctly).  It is just that simple.  Look at the two gentlemen above and ask yourself which person exudes health and which looks like they are about to fall apart and break.  This is the main reason we don't have treadmills and bikes in the studio.  "But, what about my heart health"?  Have you ever sprinted? what does your heart feel like at the end of that 100 yard sprint?  It's usually beating out of your chest, but you don't notice until you are finished running.  As an exercise physiologist, I have demonstrated this point of aerobic benefit from anaerobic exercise is much higher of an effect then aerobic exercise used by itself.  The photo above demonstrates this perfectly. 
"The best pain and wellness experts in Chatham, NJ"
Know anyone in pain?  Send them our way for an evaluation!  Be sure to check out our Facebook business page as well.  We try to keep it up to date with the best information on diet, nutrition, movement and general information that can help you in your pursuit of health.
Your best personal training professionals in Chatham, Livingston, Madison, and Summit, Short Hills, Millburn, Springfield, New Providence, Florham Park, Woodland Park, Mountainside, Berkeley Heights, Convent Station, Maplewood, and various parts of Union, Morris and Essex County, NJ (New Jersey). We have personal trainers that suit every need.  Now offering Total Body Core Conditioning Class! How to work hard and not get hurt in the process.
Holistic Wellness Network - Where personal training has a whole new meaning than your typical repetition counter that you are used to.